Products

Shenzhen Boyoud Industry Co., Ltd
Tel: +86-0755-29483020-607
Mobile: +86-13316997938
Email: boyoud607@boyoud.com
Skype/WeChat: boyoud607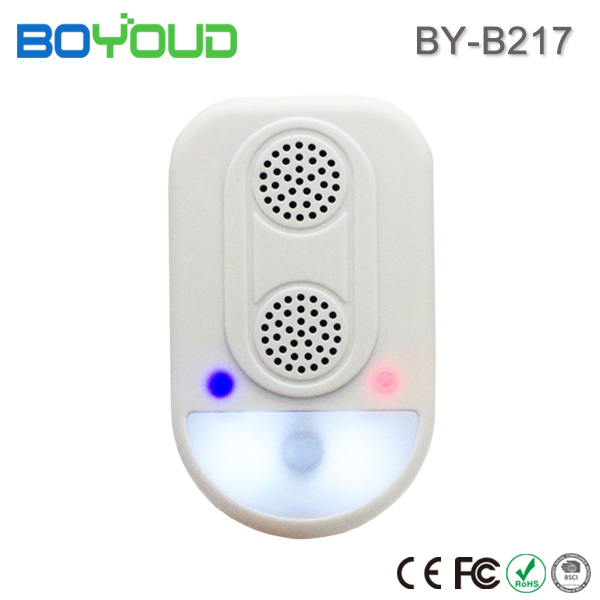 1. The device emit variable frequency ultrasonic wave to repel mice, rats, roaches, fleas, flies, mosquitoes, spider, months and other common pests.
2. Dual ultrasonic speaker have the larger working area - 100 square meter.
3. Ultrasonic sound pressure - 115dB, high sound pressure have the better effect to repel pests.
4. Dual LED night light with switch.